Des Moines Heated Driveways and Snow Melting Systems
Industry Leading Systems ● Local Installer Network ● Free Installation Training ● Unmatched Customer Service
For over a decade Warmzone has provided Des Moines area homeowners and businesses with reliable snow melting, floor heating and roof deicing solutions. As one of the country's leading, and most trusted providers of radiant heat systems, Warmzone has gained a reputation among professional builders as a customer oriented business that consistently goes the extra mile when it comes to customer service.
While offering a large selection of superior products is key to maintaining a leadership role in any business, Warmzone complements its leading product line with services that have set the customer service gold standard for the radiant heat industry.

Providing premier quality system components is a large part of why Warmzone is the reliable industry leader, perhaps it is our unprecedented customer service that propels Warmzone to its status as a trusted, consumer advocate provider of proven radiant snow melting, roof deicing and floor heating products and support services.
While quality system components are certainly important, the single most crucial aspect of any snow melting system is its installation. This is why Warmzone provides free installation training for installers. This helps to protect homeowners from construction crews installing systems incorrectly. In fact, we require that installers take our short installation course to help ensure that the system is installed properly and that the homeowner is satisfied. This is a valuable training service ultimately saves installers time and homeowners money in the long run.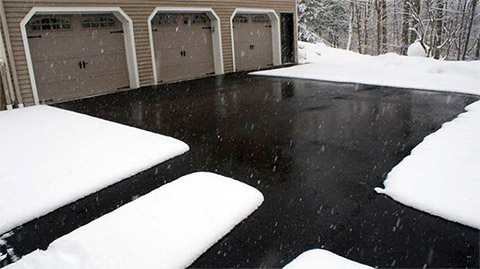 Installers can contact Warmzone and schedule a time that is convenient for them. The training takes less than an hour, but installers can go at their own pace and ask the instructor questions throughout the course.
Warmzone also maintains a network of experienced installers with favorable reviews throughout the country. That way we can recommend an experienced professional in your area when you decide to install a heated driveway snow melting system. Our goal is not to just provide you with the best system for your snow melting needs, but to provide you with the best experience, and a system that you will be happy with for years to come.
To provide the industry's most efficient and reliable snow melting systems, Warmzone has one of the best radiant heat system design teams in the business. Each system is carefully designed and laid out to best meet your specific needs. The layout also includes all the technical information necessary for your installers and electrician, including the optimum materials, proper load calculations, breaker sizes, number of breakers, and so on. You'll know all the details and specs prior to any installation taking place.
Roof Deicing Systems for the Des Moines Area
Warmzone offers proven, premier quality roof deicing solutions for residential and commercial buildings throughout Des Moines and Iowa. From low-voltage roof heating panels to self-regulating heat trace cable, Warmzone has combined our years of experience with the latest proven technology to offer a selection of the most effective and trusted systems available. Our ability to easily customize roof heating systems allows customers to heat roof valleys, gutters, roof edges or trouble spots as they see fit. Call a roof heating expert today at 888.488.9276.
Radiant Heated Floors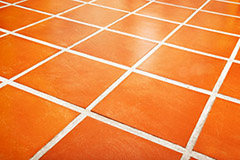 Add luxurious comfort to your home with radiant floor heat. Heated floors not only provide outstanding comfort, but the systems are remarkably efficient. There is virtually no heat loss with radiant heating systems, and each zone, or room, can be controlled by its own thermostat, further enhancing the efficiency of the system.
Warmzone offers one of the largest selections of radiant floor heating systems available. And with each system providing its own unique set of benefits and advantages, homeowners are sure to find the ideal system for heating their floors. As an industry leader, Warmzone's snow melting systems and customer services are unmatched. Our radiant heat experts can design the best system for you and recommend an experienced installer in your area. We'll work closely with you to ensure that you're satisfied with your system and service. Call a radiant heat professional today to learn more - 888.488.9276.